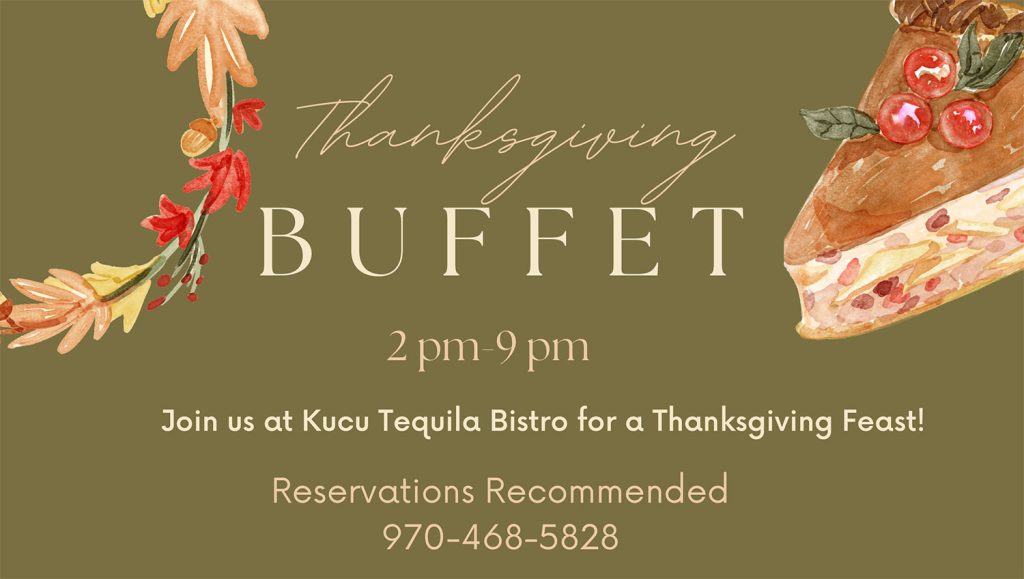 Join us at Kúcu Tequila Bistro for a Thanksgiving Feast!
We will be serving a Thanksgiving buffet from 2-9pm on Thursday November 23rd.
Reservations Recommended! – make yours online
Menu:
Turkey • Prime Rib
Chorizo Stuffing • Cranberries
Mashed Potatoes and Gravy • Mac n' Cheese
Sweet Potatoes • Salad
Cheesecake • Pumpkin Pie & More!
Cocktail Specials • Wine Specials • Full Bar Available!
Adults – $49.99
Children – $19.99 (under 12)