About Kúcu Tequila Bistro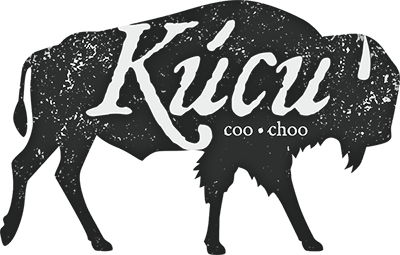 Kúcu – The Great Bison
Celebrating The Ancient West
Kúcu Tequila Bistro was founded on an enduring symbol of the Americas, which is embodied in the great bison. The bison was once the symbol of the richness of the American plains and its spirit resonates through the great lands where we travel and live in today in the American west.
The word Kúcu comes from the local tribal language for bison, roaming from Mexico to Canada. The bison was the symbol of prosperity. The great tribes of North America looked to the bison for everything from food to clothing, tools, and weapons. To these ancient civilizations, the bison was life. At Kúcu Tequila Bistro, we gained our inspiration from these magnificent animals with the flavors and recipes of the great Southwestern region of North America.
We feature ingredients and recipes originating from the civilizations who followed the great herds, that have been passed down for thousands of years. Tequila spirits derived from the agave is paired with food that features flavors unique to each region's spices, flowers and herbs. Maize, beans, squash, tomatillos, hatch peppers and cactus provide flavors that complement the regional meats of bison and elk. This combination brings together a unique menu that celebrates our western heritage.